Whether ants are invading your kitchen, bathroom or gathering around your foundation, it's hard to feel at ease knowing you have a multitude of ants congregating in and around your home.
If you are concerned that your home may have an ant problem, D & T Pest and Termite Control, Inc. can provide you with ant control services in Massachusetts & Rhode Island. Our professional exterminators have the tools, expertise and experience to make your issue a thing of the past. We can help you deal with any type of ant, including carpenter ants and pavement ants.
How to Get Rid of Ants Once and For All
For larger ant infestations, or if there always seems to be a couple of ants in your home, you should turn to a professional pest control service.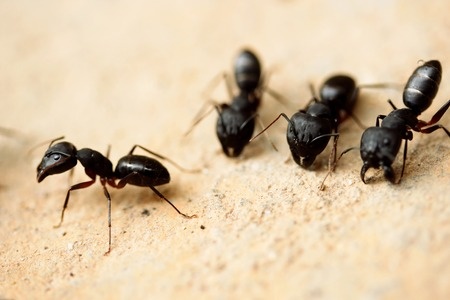 An ant exterminator will come to your home to determine the underlying cause of the issue and solve the problem for you. With over two decades of industry experience, we have the tools, expertise and experience to get the job done right the first time.
Contact Us to Serve as Your Residential Ant Exterminator
It's important for you to spring into action at the first sight of ants in your home. If you don't do anything about them, it won't be long before ants begin to multiply and take over other areas of your property. Fortunately, a residential ant exterminator can help you every step of the way. You'll sleep better at night knowing that you no longer have ants attacking your food or foundation and making your home an unpleasant place.
Contact D & T Pest and Termite Control, Inc. at 508-966-4470 to schedule pest control services.